Desktop as a service
End-users today need a simple and seamless tech experience at their workplace. The organizations
need to respond to this demand by providing their employees a seamless, secure, consistent,
and reliable experience.
The Businesses Today are Facing Some Common Issues, including:
Businesses want to give their employees the user access to the business apps and CRM using different devices at home or the office and even on the user's own devices.
The businesses are also worried about the work data that is carried on the employee's own devices. They also have to ensure all the managing device compliance, security, and policies.
Businesses also need to manage all day-to-day IT tasks, including software migration, license compliance, and device upgrades, and much more, along with their daily business management.
The cost and time involved in the management are high, making it a big challenge for the organizations.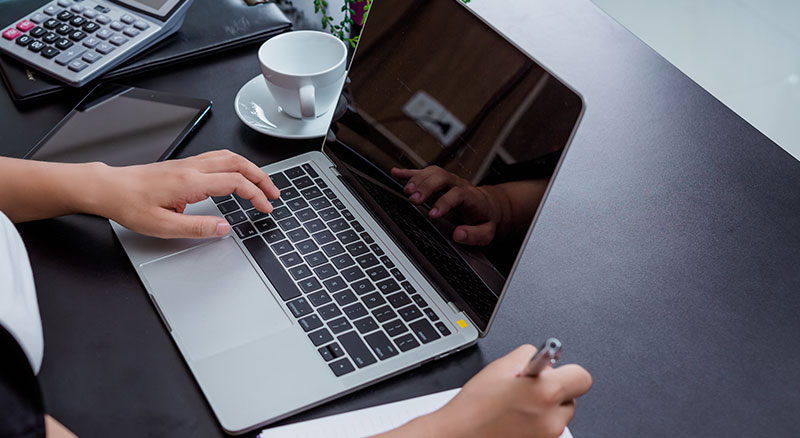 Trusted Remote Desktop Services by empower ICT
empower ICT offers the best Remote desktop service that will help you solve all the above challenges so that you can focus on what's more important.
Our Desktop-as-a-Service (DaasS) integrates all the critical IT functions, including the Support Services, Centralized IT services, Managed IT Solutions, and Service desk in a single package. These services are charged per user, per month.
DaasS is built around Microsoft 365 and delivers all types of remote desktop services that you need for your modern workforce.
24×7 Advanced Performance Monitoring
We use an advanced monitoring to ensure that all your network's devices are healthy and are also functioning optimally.
System Updates
We will ensure that your PC's and Windows servers are equipped with the latest security and system patches that will help you in minimizing the risks and optimizing the performance.
Proactive security approach
We use a proactive approach to security and monitor your network consistently to identify suspicious network activities. empower is also ISO 27001 certified for Information Security Management Systems (ISMS).
Enterprise-grade tool-sets
We use Microsoft System Centre Configuration Manager, along with the 1E Nomad for a localized SOP and app distribution.
Ongoing Assessments
empower has years of experience in managing the entire IT and communication environment. We work with the wide range of organizations to offer our clients the best strategic support.
Support
The technical experts will help you solve all your end-users issues from any time, anywhere quickly.
Secured
We ensure the proactive security of your IT system; we identify the system vulnerabilities by performing weekly unauthenticated scans for identifying the system, application and network vulnerabilities.
Industry experience
empower ICT has over 10 + years of experience of being a leading managed service provider in Australia. We have a strong reputation for delivering quality solutions that support business objectives and increase organizational productivity.
Contact Us Now to know how empower ICT can help you with managing your desktops.
What are remote desktop services?
Remote desktop services are a form of service that allows user to take control of a remote computer or virtual machine over a network connection. It is used to access an off-site computer and provides the control of other computers online through a single computer or device.
How will your business benefit from remote desktop services?
The remote desktop service has proved to be a helpful tool for businesses. First, it provides employees the ability to work remotely while saving the IT costs of the company. Next, it ensures the security of your IT systems by using a team of professionals to maintain your server. And last but not the least, it allows you to manage every aspect of your network in real-time from one location.
What is the difference between Remote Desktop and Remote Access?
The users often get confused between these two terms. But there's a significant difference these services. The remote access allows only one user to run the remote computer at a time and the person sitting in front of the computer can see what he/she is doing. But a remote desktop allows several people to access the remote desktop on their devices. They just need to use their personal log-ins and they'll be able to work at the same time.
Empower ICT's remote desktop services are suitable for what type of businesses?
Any business located in Australia can benefit from the remote desktop services offered by empower ICT, but we are especially well-suited for small and medium-sized businesses and organisations.
Does empower ICT provide emergency support services?
Yes, empower ICT's service desk is available 24/7/365 to help businesses in resolving their IT issues easily and quickly.